It is not enough to just have a great product in the growing fintech industry. You also have to attract and retain customers in this increasingly crowded space. In this guide, you will discover the most effective fintech marketing strategies to help your brand stand out.
What is Fintech Marketing?
Fintech marketing refers to promoting and advertising financial technology (fintech) companies using a range of marketing channels. 
Fintech companies provide financial services like lending, banking, or investing and are, therefore, in direct competition with traditional financial institutions. For this reason, fintech marketing has to be creative and innovative yet transparent and trustworthy enough to attract loyal customers.
10 Marketing Strategies for Fintech Companies 
There are many strategies that you can employ to advertise your fintech products. Here are the ten most important ones to help your business stand out. 
Start With Your Brand
While having outstanding content, a brilliant social media strategy, and a user-friendly platform are critical, they won't amount to much if you don't get your branding right.
When coming up with your brand, consider your company culture and the audience that you are trying to connect with. For example, if you're targeting a young audience, do not shy from embracing bold branding choices.
So, whether you aim to communicate strength and authority or want to attract users with a splash of vibrant colors, the key is to maintain a fresh and unforgettable brand. By all means, avoid bland branding that may make you fade into insignificance.
Be Friendly, Mobile-Friendly
As a fintech company, it is critical to optimize your services for mobile to boost user experience and ease of use.
A potential customer will probably leave for good if they can't access your services quickly and easily on their phone. Research shows that 61% of users don't return to a mobile app or site if they experience difficulties accessing it. Additionally, 40% of consumers will end up visiting a competitor's site when they fail to access a particular company's site via mobile.
To ensure that your website and app are mobile-friendly, accessible, and available to visitors, here are some tips:
Use a clear and simple interface

Write concise and straightforward copy with inviting visual elements

Keep pop-ups and widgets to the minimum

Use a clear call-to-action that stands out

Optimize load times
As a rule of thumb, make it as easy as possible for customers to consume your content and remove any barriers to the message you want to communicate.
Create Engaging Content That Drives User Acquisition
Content marketing remains one of the most powerful yet cost-effective digital marketing strategies out there, especially for fintech businesses.
A well-implemented content strategy is crucial since it boosts a firm's organic traffic and SEO. Furthermore, great content engages the audience and establishes the brand as an authority and thought leader in its field. This helps to build consumer confidence and trust, which ultimately drives user acquisition.
To make the most out of your content, come up with a comprehensive content marketing strategy that identifies and capitalizes on the content gaps in the industry. Also, create a wide range of content, including articles, videos, blogs, webinars, ebooks, and quizzes to keep your audience engaged.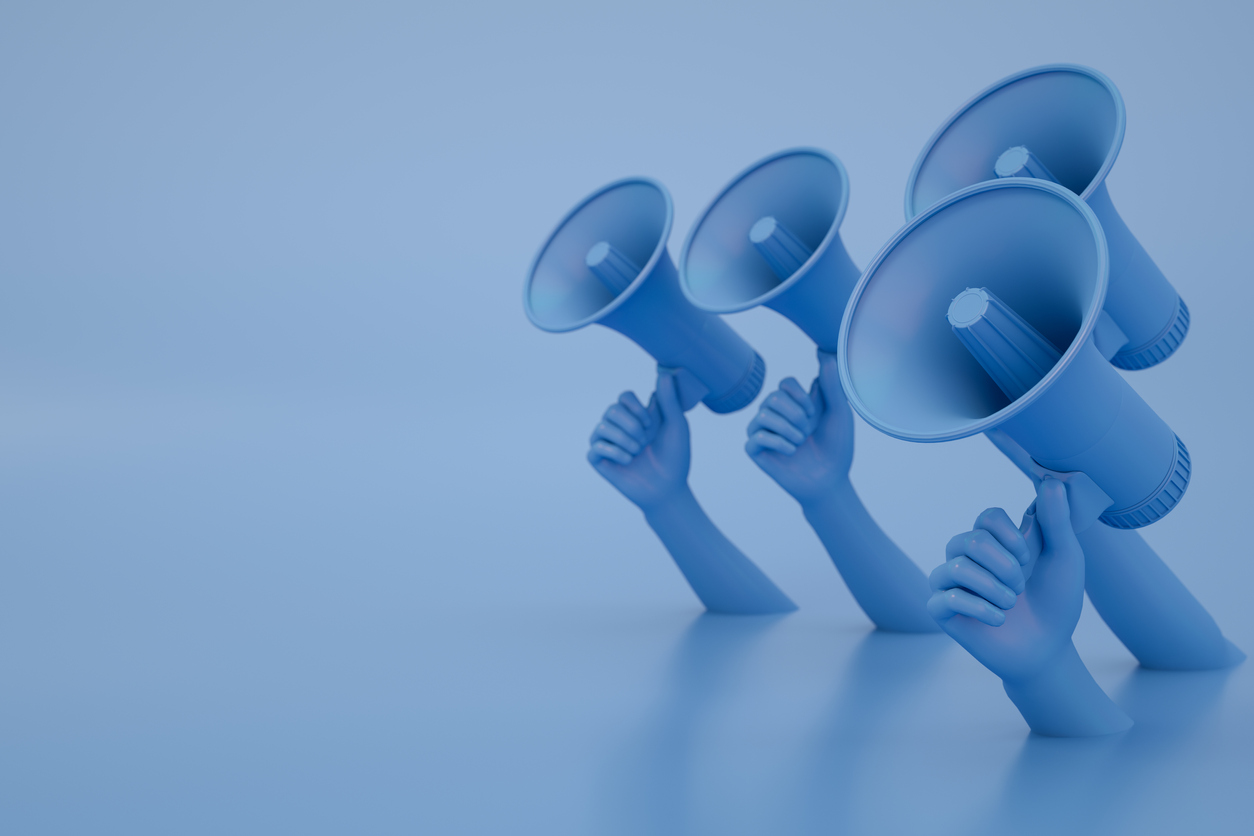 Use Social the Right Way
Social media is an essential marketing channel for fintech businesses.  For optimal results, however, you must create and implement a social media strategy.
Start by identifying what social media channels your target audience hangs out on the most and find ways to meet them there.
Moreover, each social media platform comes with its own set of features, consumer base, characteristics, advantages, and disadvantages. Therefore, a message that may work well on Twitter, for example, may not perform similarly on Instagram and vice versa. You should, therefore, optimize and personalize your messaging to fit the target audience and the platform you'll be using.
Build a Community 
Community-led marketing has the potential to act as a powerful and effective strategy. It helps in reducing customer acquisition costs, improving retention rates, and growing the business.
Nonetheless, building a community does not happen overnight.
It takes time and consistent effort to create a robust community that is genuinely interested in engaging with your business. Therefore, you should come up with a strategy based on real-life information that you have gathered about your ideal customers.
Telegram groups, Discord channels, and physical meet-ups, for example, are all viable options to start building a community. You can also use these platforms to solve the most common issues, offer advice, and learn more about your audience. 
Such initiatives show customers and potential leads that you prioritize their needs and are dedicated to building a meaningful relationship with them.
Implement Gamification
Gamification is a popular marketing strategy that applies game-like elements, mechanics, and concepts to non-game activities or tasks. It uses elements such as leaderboards, badges, communal challenges, reward point systems, and levels to encourage specific consumer behaviors or interactions.
By integrating these elements, companies can make their marketing efforts more interactive, enjoyable, and engaging for the target audience. Ultimately, it makes an app or site stand out from the competition, which is critical.
Let Your Users Refer You to Their Friends (& Pay Them For It)
Referrals have long been an excellent marketing strategy for user acquisition, and it works particularly well for fintech firms. Referrals tap into one of the most natural urges in human beings, which is to share a good find with their networks.
54% of marketers agree that a referral has a lower cost per lead compared to other marketing strategies. Referrals boil down to one person recommending your service or product to another, who, in turn, recommends it to another. As word gets around, this process attracts even more customers, leading to potentially exponential growth.
Referral programs work best when there is monetary motivation to encourage existing users to recommend the service or product to their friends. For example, PayPal applied a referral program for user acquisition, which led to a 10% daily growth in users at its peak. PayPal offered $20 to all new users for opening an account and an additional $20 if the person they referred opened an account. They later decreased the reward to $10, then $5, but the program was already a huge success by then.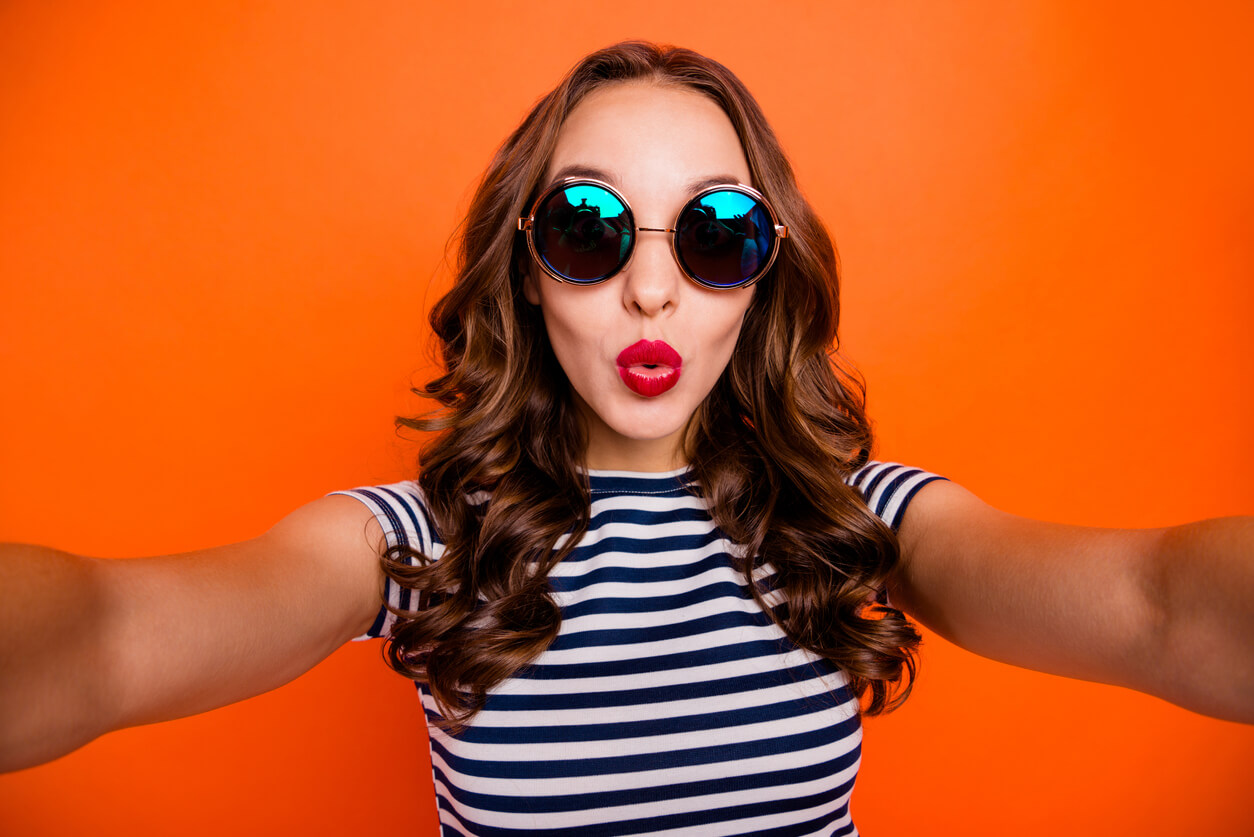 Influencers Can Help You More Than You Think!
Influencer marketing is an important and effective strategy in fintech marketing. Despite this, it remains an underutilized marketing strategy among many fintech companies. Only a few fintech firms have embraced the opportunity to collaborate with influencers to promote their products.
Influencers offer a unique advantage because they have an existing audience that trusts them. By choosing the right influencer, you can easily reach your target audience through a voice that resonates most with them. With millions of influencers all around the world, finding one that aligns with your budget, brand, goals, and audience shouldn't be a challenge.
Seek Out Meaningful Partnerships 
Creating meaningful partnerships with other complementary businesses can be a useful strategy for expanding the reach of your brand. Note that partner marketing is not the same as affiliate marketing. It includes agreements with other businesses to legally license your software, co-branding, sponsorships, and product placements.
Partnership marketing involves collaborating with a third-party brand that is not a direct competitor and shares a similar market segment.
Through such collaboration, fintech companies can gain access to resources or expertise besides reaching a broader customer base. Moreover, partnerships can help to lower costs, drive growth and innovation, and therefore provide a competitive edge in the market.
Don't Forget Video Marketing!
If a customer were to pick between reading a 1-page document or watching a 1-minute video, most would pick the video. Users are now accustomed to receiving communication quickly through short videos via channels such as TikTok, Instagram, and YouTube.
According to Social Media Week, 78% of internet users watch video content each week, while 55% watch videos every day. Further, 79% of viewers are motivated to buy, download, or engage with a piece of software after watching a video about it. So, video marketing is not only on demand but also works better than written text.
Most traditional financial institutions haven't embraced short-form video marketing, and as a result, they often fail to connect with younger generations. This gives fintechs a golden opportunity to connect with this important yet disregarded segment.
Reach Out For Fintech Marketing Services
Implementing the marketing tactics listed in this guide can help you reach your target audience, find high-quality leads, and boost conversion.
If you currently don't have the resources to run an in-house marketing department, reach out to us, and we can help you hit your growth targets!