Best Content Marketing Analytics Tools & Platforms
Let's dive right in!
1. Google Analytics

Google Analytics was created by Google to help track consumer behavior and provide visibility to marketers. Most notably, the content analytics platform allows content marketers and businesses to track the efficiency of their marketing efforts.
As a content marketer, you can use it to observe the number of people who visit your website, discover how your customers interact with your content, and from the platforms they coming from, and more. Further, it helps you to determine the effectiveness of your online marketing campaigns.
Check out Google Analytics the next time you are running an online marketing campaign or would like to track traffic and conversions.
Pricing: Free
2. SEM Rush
SEM Rush is a tool that has been created to perform multiple content marketing and analytical functions on one platform.
Some of the things that SEM Rush can do for you include carrying out Search Engine Optimization by looking at the top-ranking words in your industry and conducting competitive research, which would help you identify your top competitors and their top-performing content. What's more, it can also help you understand the data of consumers you'd like to reach on social media.
If these sound like some of the things you would like to do, head over to the SEM Rush website.
SEM Rush Pricing: Pro: $119.95/month, Guru: $229.95/month, Business: $449.95/month
3. Ahrefs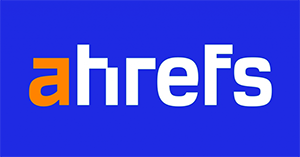 Want to rank higher on your favorite search engines? Then Ahrefs is a great tool for you. When Ahrefs was launched in 2011, the software's main function was to help business owners and marketers to analyze the backlinks on their websites and blogs.
Over time, and with increased demand, Ahrefs has become many content marketers' go-to software for performing multiple functions such as; Getting relevant keyword ideas and traffic estimations using the Ahrefs Keywords Explorer, Auditing your personal or business website for SEO issues, and monitoring its SEO health over time using their Site Audit tool and as originally intended, their Site explorer tool helps you to analyze your site's backlinks and that of your competitors.
To learn more about Ahrefs, head over to their website.
Pricing: Between $99/month (Lite) to $999/month (Agency)
4. Hubspot

HubSpot is a content marketing platform that helps organizations to bring all the tools they use to support their sales and marketing under one umbrella. This tool enables content marketers and organizations to have a broad view of every part of the lead generation, nurturing, and conversion process as they happen in real-time.
As a business or content marketer using Hubspot, you can build a website without the help of an IT guru, and you receive regular updates on the traffic sources, topics of interest, page performance, device types, and performance of your site.
It can also measure the efficiency of your ad campaigns on platforms such as Google AdWords, Facebook Ads or LinkedIn Sponsored Updates.
To learn more about Hubspot, visit their page.
Pricing: $45/month for a Starter package, $800/month for a Professional package, and $3200/month for an Enterprise package
5. Kissmetrics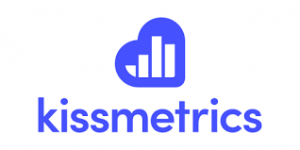 Kissmetrics is a web analytics tool that businesses use to measure and analyze their web traffic. The thing that makes this tool stand out from the rest is that it gives you data on your website visitors down to an individual level.
You can use Kissmetrics to discover the marketing campaigns that bring the most active customers to your site, observe how your different landing pages are performing and understand the behavior of customers who have visited your site, even after they leave.
Head over to the Kissmetrics website to learn about how this tool can improve your content marketing efforts.
Pricing: Kissmetrics for e-commerce – up to $499/month, Kissmetrics for SAAS – up to $499/month
6. Buzzsumo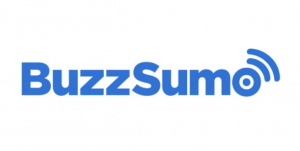 Having a winning content strategy and great content to accompany it is the bedrock of content marketing. And how can you identify great content opportunities? By using Buzzsumo.
Buzzsumo is a content analytics platform that helps you to find what content is popular.
With Buzzsumo, you can find popular headlines that can inspire the content you create and build a list of influencers to work with on your marketing campaigns. Additionally, you can set up an optimal posting schedule. The tool tells you when to post. Moreover, you can discover your competitors most shared content.
Pricing: From Free to $299/month
7. Moz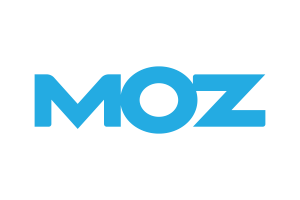 Moz is a content marketing tool that measures, monitors, and evaluates the on-site and off-site aspects of a website. The platform has added advantages which include an option for helping you manage your company's social media accounts and tracking your backlinks.
The Moz platform offers three packages: MOZ Pro, MOZ Local, and STAT, each having its own unique value prepositions for you to choose from.
To learn more about these packages, click here.
Pricing: Between $99/month to $599/month
8. Supermetrics

Looking for a way to understand and present your content marketing data? Supermetrics might be the right content marketing tool for you. Moreover, it helps you plan and implement social media, online analytics, and online marketing. What's more, you can integrate it with apps like Excel, Google Sheets, and Amazon S3.
Pricing: The pricing of this tool is dependent on the data analytical tool you want to install it on. To learn more, visit the Supermetrics website.
9. Buffer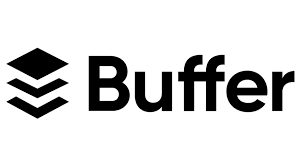 Buffer is a mobile and web software that helps you to manage your social media account processes, from scheduling your posts and analyzing your results to engaging with your community.
This content marketing platform allows you to plan your social media strategy way ahead of time, with the option of editing out content that may be irrelevant or adding the ones that are trending.  
To understand how this tool works, check out their page.
Pricing:
Publishing: From free to $99/month
Analytics: $35/month and $50/month
10. Cyfe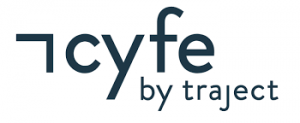 Another all-in-one content marketing and analytical tool you should know about is Cyfe. This tool is a great all-in-one business software solution that allows you to view and analyze all your business data from one platform. Some of the data it looks at includes advertising, email, monitoring, sales, finance, SEO, social media, and web analytics accounts.   
Cyfe gives you data that helps you to understand how your social media effort is affecting growth, monitoring website analytics daily.
Check out Cyfe's website to learn more.
Pricing: From $29/month to $150/month, depending on the package you are interested in.
If you want to give your content marketing efforts a boost, contact us to find out how we can help you!