That's why you must identify the areas where your website is failing and fix them. Once you do this, you will increase your user base for the long term.
In this article, we'll tell you the most common mistakes we see Bitcoin startups make on their websites and how to fix them.
No, this won't focus on technical errors. You won't need to know how to code. What we've listed are easy-to-fix mistakes that you can rectify with ease.  Let's get started!
1. No Clear Messaging
For your project to be successful, you need to make it crystal clear what you do. When someone lands on your website for the first time, you have a couple of seconds to grab their attention. They will hit that backspace button and go elsewhere if you don't have a clear message. 
What can you do to fix website clarity?
When someone lands on your website, the first thing they need to see is a "Big, Bold Statement." This is your main heading for your homepage. It should be big enough for everyone to see it without scrolling down the page.
Think about a short sentence that clearly states exactly what you offer or what your product does. This is arguably THE MOST important part of your homepage. If you lose your visitor's attention right away, they'll never stick around.
It might take you some time to decide on one short sentence that describes what you do, but it's worth it.
2. Basic Website
Many websites in the Bitcoin industry lack in-depth information about their product or service. They often have very few web pages, and some only have a single landing page. This is simply not good enough.
When you first launch a BRAND NEW project, you can potentially get away with having a simple landing page to begin with. But this shouldn't last long. You need to create a better, more in-depth website that compliments your project as quickly as possible.
How can you create a better website?
Focus on creating a robust website with multiple pages that help educate your visitors about your project. 
There's no excuse for having a "bare minimum" website when you're asking people to invest their time and money with your company.
At the very least, you should have the following pages:
A homepage with links to other pages
An About page with information on the team
A page about the project and how you solve a problem
A "How it works" page (if applicable) to explain exactly how someone can use your product or service
A Blog that helps educate your users
A Contact page and or links to get in touch
Without a solid website, it's difficult to build long-lasting trust with your audience.
3. Little Information on the Team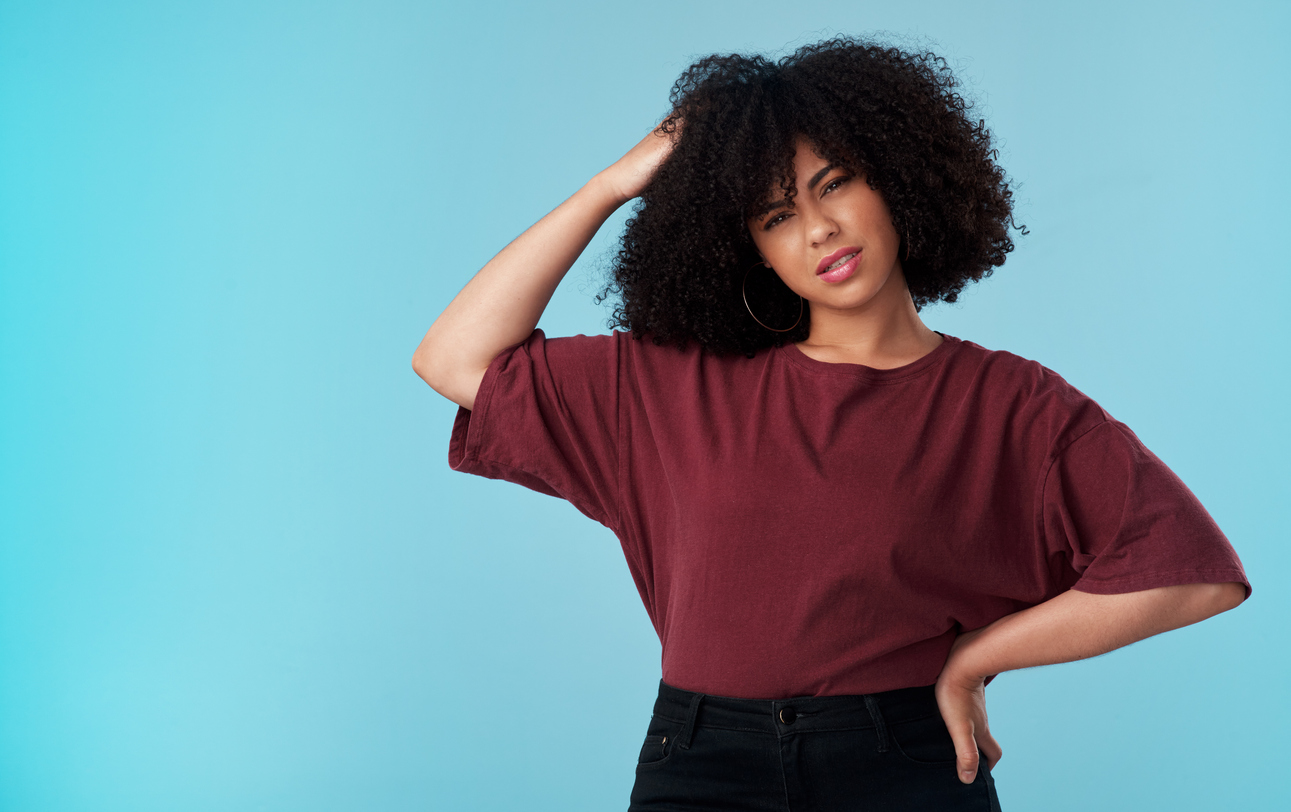 This follows nicely from the previous point. The more information on your team, the better. This is a big one for Bitcoin companies! The team behind the project is so important, and it's your job to shine a light on them using your website.
People genuinely care about who is working behind the scenes in Bitcoin. Quite often, people are putting their money on the line, and they want to be sure your team is legitimate and you care about the project. Ultimately, if you want people to trust you, you have to show them who you are. 
How to introduce your team on your Bitcoin startup's website
Simply showing a few pictures of your team and their name isn't going to cut it–most companies do this. If you want to onboard more users, you need to be 100% transparent about who you are and your team.
Have an in-depth "meet the team" page!
Show who you are as an organization. Have group photos as well as headshots. Make an effort to get the team together and show your web visitors who you are.
Talk about your culture as a company and what you believe in. Tell your visitors your story and the story of your staff. Add as much information as you can to clearly show how you and the team are changing the world for the better.
The project with the most transparency will win in the long term.
4. No Recent Blog Content
Content is important and there's no denying it! Whether you're investing in bitcoin or buying a new car, everybody consumes content before making a financial decision.
The reason blog content is so important is that it helps people educate themselves without leaving your website. It also has the added benefit of driving more organic traffic from search engines. 
With all that being said, most of the Bitcoin-related websites we see don't have a clear blogging strategy. As a result, the content is either non-existent, sporadic or somewhat irrelevant to their users.
How to blog effectively about your project
You can use many content strategies to start creating highly effective content. And this is what we do within our agency for our Bitcoin clients.
You can create content based on:
The questions users ask from day-to-day
The problems you solve for users
Keyword research (finding the most relevant search terms)
Tutorials ("How To" content)
Ultimately, you need to focus on users rather than yourselves. Product updates and roadmaps are important but you cannot forget about helping your users achieve their goals. If your content is focused on that, you can't go wrong.
5. Bad User Experience
A website is much more than an "online business card" for your company. Instead, it should act as your best salesperson, actively delivering you leads and sales. 
Some of the websites we come across in our industry are not user-friendly. They make it incredibly difficult for their visitors to use their site and get all the information they need. we're not only talking about broken links and mobile responsive issues; we're talking about clarity and "next steps". 
How to fix it
Your website needs to give your visitor everything they need to stick around and take action. A few things you can do right now to fix this are:
A clear statement at the top of the page, like we mentioned earlier.
A big call to action button for someone to click when they land on your website.
A clean, simple main menu that makes it easy for people to use.
Clarity of what you offer throughout the copy.
Easy links to other pages throughout your pages.
These are just a few simple ways you can easily improve the user experience for your website visitors.
6. Vague Website Copy
Many websites in our industry try to be "clever" with their website copy. They say things like: "Making a better world" or "Financial solutions for more people."
These statements might sound nice enough, but they don't really offer any insight into what your product or service does. So chances are, people will get confused and click the back button.
It doesn't just stop there! A lot of Bitcoin companies use vague and "fluffy" language throughout their website, making it difficult for visitors to work out what the company actually does.
How to fix it
Try to be very clear when writing any copy for your website. Avoid unnecessary language that doesn't clearly help people understand what you do.
Try to use the first person within your copy rather than the third person. For instance, you would say, "We offer a simple app that allows you to… " vs. "Bitcoin Wallet Name offers a simple app that allows you to…"
First-person is easier to understand, and it feels more personal.
Try to eliminate "clever" words and swap them for simple language. This isn't literature. It's about simple communication. For instance, you could say:

"Our payment solution offers a unique transaction functionality that connects financial corporations with their employees."
Or you could say… "Our simple app makes paying your team easy." 
Your visitors appreciate simplicity. Therefore, every word on your website should follow a clear and straightforward structure like the example above. 
7. Not Enough White Space
One of the most common design mistakes we see when visiting websites is a serious lack of white space. What we mean by this is that some website pages don't have enough space between the different sections. 
Some websites feel a bit congested and can be quite difficult to use. The information seems to merge, making it difficult to get your users to do what you want them to do.
How to fix website spacing
Each section of your page should feel like its OWN section. This means when someone is scrolling down your web page, they can consume one piece of information at a time before moving on to the next section.
Take a look at your homepage now. Do you have clearly defined sections that feel more digestible? If not, you might want to think about adding more space above and below each section to space things out.
It might seem like too much space, but I assure you, it's probably not enough!
What now?
There you have it. Now you know some of the most costly mistakes you're making with your Bitcoin startup's website and how to fix it. 
If you would like our help to improve your website, get in touch with us. We can advise you on how to do this yourself or you can hire us to help you with your site's design. Contact us here!