As the Bitcoin ecosystem continues to grow and more individuals seek to understand Bitcoin, the need for accurate, insightful information is paramount. Bitcoin email marketing harnesses the direct and personal nature of email communication to provide value, education, and opportunities to your subscribers. 
In this guide, we equip you with the knowledge to help you craft compelling marketing emails that can convert your Bitcoin audience into loyal customers. 
What is Email Marketing?
Email marketing is a marketing approach that uses email as a channel to communicate information.
In the case of the Bitcoin industry, marketing emails are typically about Bitcoin, provide updates about the Bitcoin ecosystem, or promote products and services related to Bitcoin.
Email marketing has long been an effective strategy for companies in various industries, and Bitcoin businesses are no different. When done correctly, Bitcoin email marketing can be an excellent way to build an engaged audience. 
Effective Bitcoin Email Marketing Strategies
Below are successful strategies that allow you to execute skillful email marketing campaigns.
Grow and Segment Your Mailing List
Emails offer a personal way to communicate to your audience directly, unlike social media, where algorithms determine your visibility. With email, you get a chance to reach your community's inboxes directly. This direct link makes it easier to create content that resonates with each of your potential or existing customers. 
You can grow your mailing list in various ways, including:
Offering valuable incentives such as ebooks and guides in exchange for email signups.

Host webinars and online events related to Bitcoin, which require email signup for registration.

Contests and giveaways are also a creative way to grow your mailing lists, with a subscription to your mailing lists as an entry requirement.
Segmenting your audience is crucial since emails are more than just one-size-fits-all. Audience segmentation based on specific characteristics, behaviors, and interests allows you to tailor your email content to align with each group's unique preferences.
Offer Educational Content
Bitcoin is a relatively new concept. Most people still need to learn about the intricacies of how Bitcoin works. Email marketing is an excellent opportunity to provide educational content to your audience to help shed more light on this complex topic. 
Your audience consists of people with varying levels of knowledge concerning Bitcoin. It's essential to resonate with each of them at the level they are at, addressing their needs and interests. 
Your educational content could link guides and tutorials that simplify complex Bitcoin topics into easy-to-understand explanations. Conducting interviews with well-known figures in the Bitcoin industry also allows your audience to receive advice and insights from experts to supplement their knowledge.
Offer a Clear Call-to-Action (CTA)
A strong call to action tells your subscribers exactly what you want them to do. Recipients may need clear guidance and direction to determine their next steps. 
Clear CTAs aid in nurturing your Bitcoin email leads. Your CTA must be straightforward and eliminate any confusion a subscriber may have while reading your email. Preferably, include only one CTA per email because having too many may distract your audience and make it difficult for them to decide.  
Use contrasting but not overpowering colors when designing your CTA so it stands out from the rest of the email content. Also, add action-oriented language such as 'Get Started' or 'Claim Your Discount' to encourage immediate action. 
Choose a Reliable Email Service Provider (ESP)
Choosing the right email service provider (ESP) is critical to executing an effective Bitcoin email marketing campaign. Your ESP platform facilitates the creation, sending, tracking, and management of your email campaigns. 
When choosing an email service provider, you must consider their features, ensuring they align with your Bitcoin email marketing strategy. Look for features like list segmentation, automation, A/B testing, and responsive design. 
Moreover, choose a provider that ensures high deliverability of your emails so that your email reaches your users' inboxes and not their spam folders. To this effect, they should adhere to email marketing regulations and compliance.
How to Write High-Converting Bitcoin Marketing Emails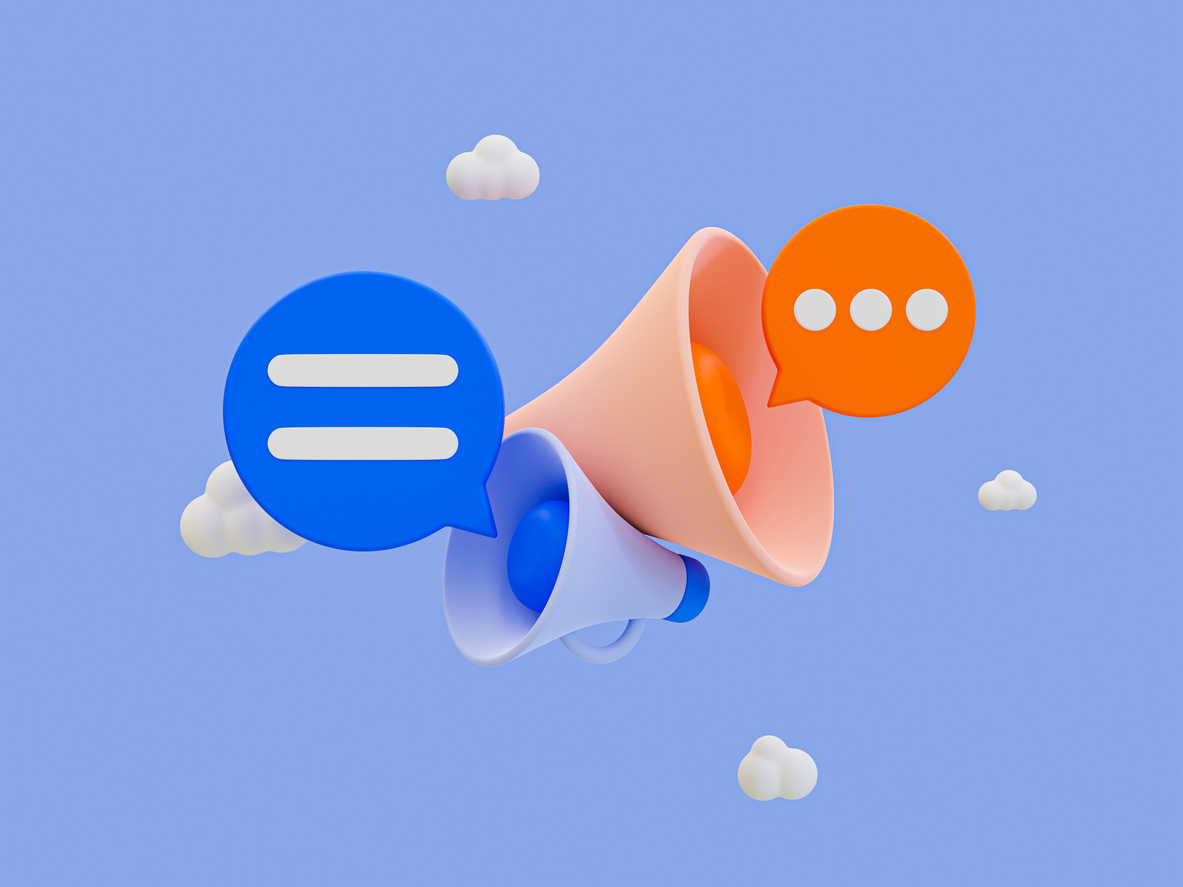 Here are a few tips for writing high-converting Bitcoin marketing emails.
Write Compelling Subject Lines
This is the first thing your users will see, which makes it extremely crucial that it should be captivating, engaging, and relevant. You must create a sense of urgency, curiosity, and personalization to prompt them to open your emails.
Personalize the Emails
Personalization makes your recipients feel more valued, increasing engagement with your emails. You need to make them feel more valued. You can do this by using their name (your email software will allow for that), which always gives a personal touch.
Plain Text Over Fancy Graphics
While it's very tempting to use nicely designed email templates, plain text emails convert much better than templated emails. Not only are they less likely to end up in the spam folder, but they also typically have higher click-through rates.
Create Engaging Content
According to a study by Microsoft in 2015, the average human's attention span was only 8 seconds. You must be very specific in addressing the needs of your recipients and delivering value in the quickest possible way. Avoid long paragraphs in your email content as this tends to be visually tasking to your audience, who can easily unsubscribe from your emails.
Focus on Benefits Over Features
Most people may not be keen on your product's features. Highlighting the benefits your business offers to your audience makes it about them. By focusing on how your product or service benefits them, your audience gains a deeper understanding of what you are offering and how your business fulfills their needs.
Optimize for Mobile Responsiveness
According to Adestra, emails that don't render properly on mobile devices might be deleted in as little as three seconds. Optimizing your emails for mobile responsiveness is imperative to capture your audience's attention fully since most people will open their emails using their mobile phones. 
Comply with Regulations
Avoid having your emails reported as spam as much as possible. The first step to getting this right is obtaining explicit consent from subscribers, allowing you to send them emails. You must also comply with email marketing regulations, such as GDPR and CAN-SPAM Act, which require email marketers to obtain explicit permission from subscribers before adding them to a mailing list. 
Types of Bitcoin Marketing Emails (With Examples)
Now, let's take a look at a few examples of the different types of marketing emails you could send out to your Bitcoin audience. 
Welcome Email
A welcome email is your first communication to a subscriber after signing up for your mailing list. It's an excellent opportunity to give a great first impression and set the tone for your relationship.
You can use the welcome email to express gratitude for the subscriber's interest, introduce your brand's value proposition, and outline what they can expect from you.
Example:
Subject: Welcome to (Your Business Name). Your Journey Begins Here!
Hi Emmanuel,
Welcome to the (Your Business Name) family! Get ready to explore the world of Bitcoin, stay updated on the latest market trends, and unlock exclusive insights.
Here's a quick overview of what to expect:
Educational Content: Receive valuable guides and articles that break down Bitcoin concepts for beginners and experts.
Market Insights: Stay in the know with our regular market analysis, helping you make informed decisions.
Exclusive Offers: Look out for special deals and promotions exclusively for our subscribers.
Let's dive into Bitcoin together. If you have any questions, don't hesitate to contact our support team.
Newsletter Email
A newsletter email gives regular updates, insights, and trends related to Bitcoin-related topics or your business. It's an ideal way to keep your subscribers informed, engaged, and excited about the developments in the industry.
You can include expert opinions, market analyses, or upcoming events to capture the Bitcoin landscape comprehensively.
Example:
Subject: (Your Business Name) Insights: Your Monthly Dose of the Orange Pill
Hi Emmanuel!
Welcome to the latest edition of (Your Business Name) Insights! As part of our commitment to keeping you informed, we've curated the top Bitcoin news, trends, and updates.
In this newsletter, you have access to:
Bitcoin Market Report: Discover the recent market trends and insights from our experts.
User Stories: Read how fellow subscribers are benefiting from their Bitcoin journey.
Upcoming Webinars: Join our informative webinars to deepen your understanding of Bitcoin.
Stay informed and engaged with (Your Business Name) Insights. Feel free to share your thoughts with us!
Promotional Email
This type of email showcases your Bitcoin product or service and educates your audience on how it can help them solve a challenge they face. You can highlight new products or feature roll-outs, for example.  
Example:
Subject: Elevate Your Bitcoin Knowledge with (Your Business Name)'s New Feature
Hi Emmanuel,
Our latest feature, The Hub, is here!
At (Your Business Name), we are committed to always making your Bitcoin journey so much easier. And we are excited to show you what The Hub has to offer. 
Here, you can access our comprehensive resource library, including articles and videos, to expand your Bitcoin knowledge. We've also included some tutorials to show you how to interact with our products. 
Feel free to join our vibrant community to connect with fellow enthusiasts through the interactive quizzes, share insights, and stay updated.
Click here to check out this awesome new feature, and let us know what you think of it. 
Final Words
Remember, each email you send holds the potential to transform skepticism into curiosity, curiosity into engagement, and engagement into leads. With empathy and expertise, you can skillfully convert Precoiners into Bitcoiners. 
If you need help crafting effective Bitcoin marketing emails for your business, reach out to us and let us do all the heavy lifting for you.